Text Statistics
Compute word frequency¶
You can compute the repetition frequency of words and phrases up to 5 words.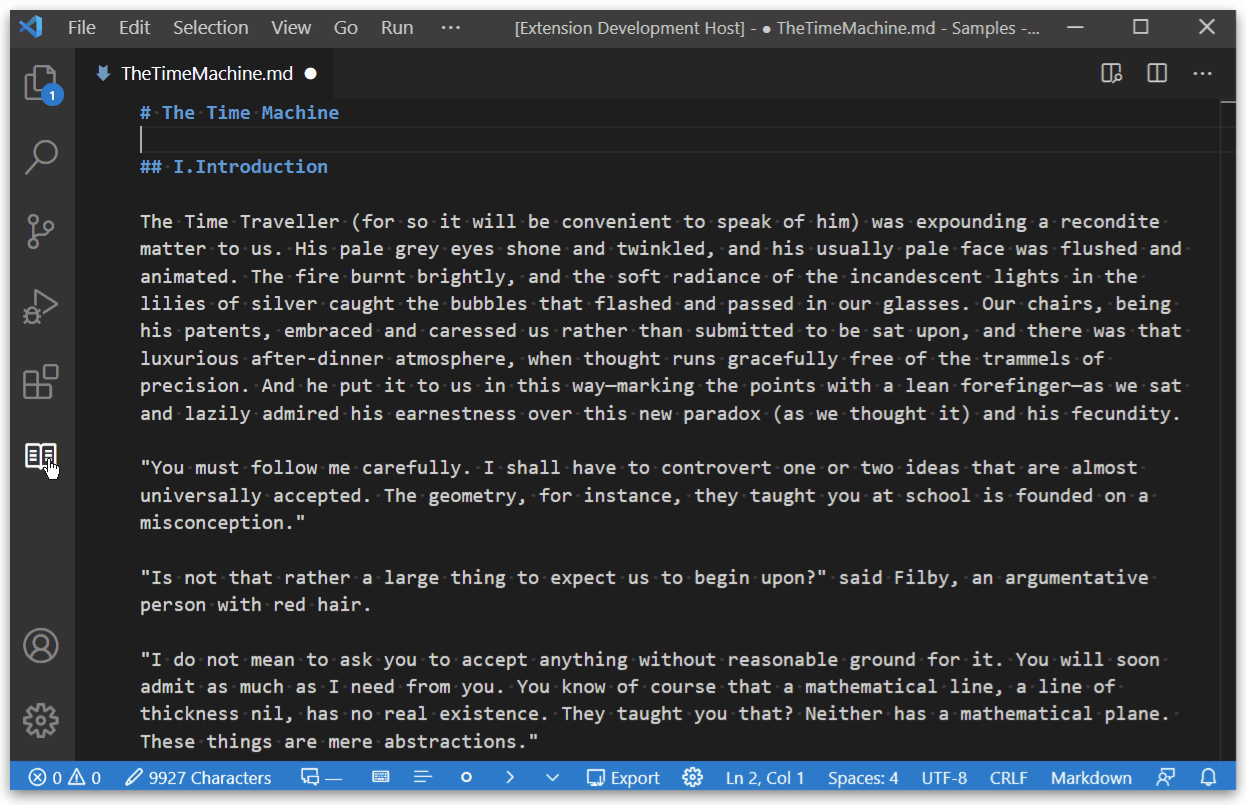 Get Writing Statistics¶
Compute statistics like:
word count
characters (excluding spaces)
characters (including spaces)
estimates:
word count (At 6 characters per word)
lines (At 10 words per line)
pages (At 24 lines per page)
reading speed (at 200 wpm)
Press the refresh button to compute statistics for the current open file.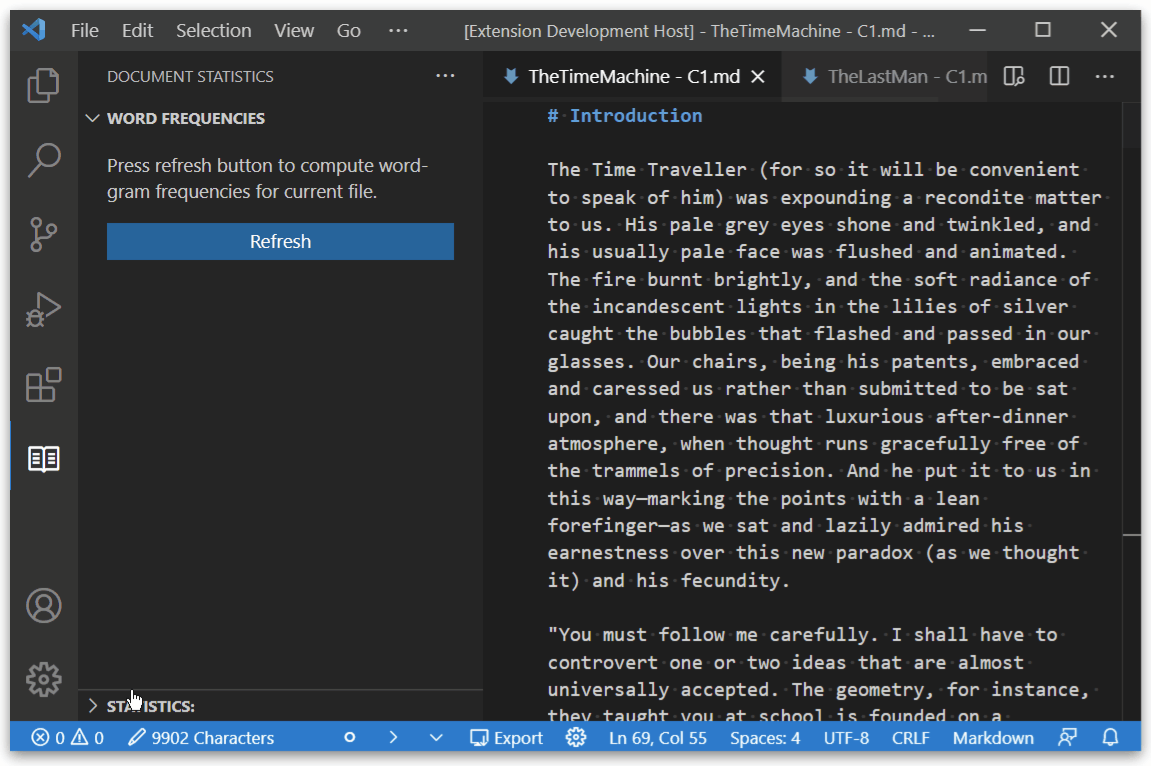 Writer Mode¶
documentation coming soon...
Status Bar¶
fictionWriter.view.statusBar.enabled
This extension comes with a status bar, enabled by default.